Delivery of "SVITZER KARSADA" Escort Tug For Svitzer Bahrain
12/2022
SVITZER KARSADA was delivered from Hin Lee Shipyard in Zhuhai, China on 26th November 2022. The vessel is number 3 in series of 4 escort tugs for Svitzer Bahrain built by Hin Lee Shipyard.
The tug incorporates Robert Allan Design's unique RAstar series hull design, which significantly improves the tug's escort performance. The vessel is equipped with two Caterpillar 3516C engines supplying 6,300 horsepower to drive two Schottel SRP 490 FP thrusters, a power combination that enables the tug to reach a speed of 12.5 knots and a towing capacity of 80 tons.
The vessel is 28 m long and has high maneuvering performance. The vessel will be used as harbour tug in the Philippines, and the vessel departed from the yards towards its new homeport on 5th December morning.
Star MarinePro are pleased to have assisted Owner with site supervision for this project.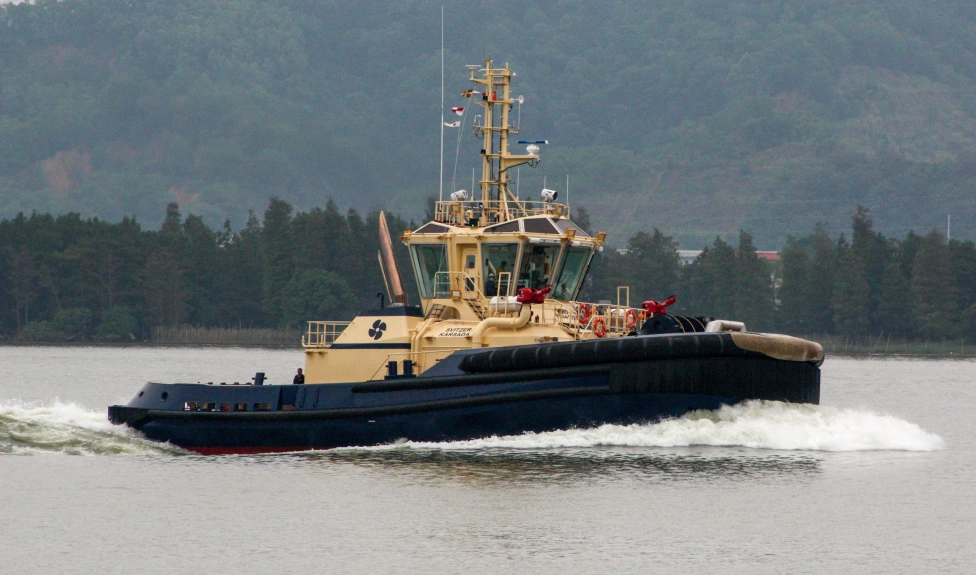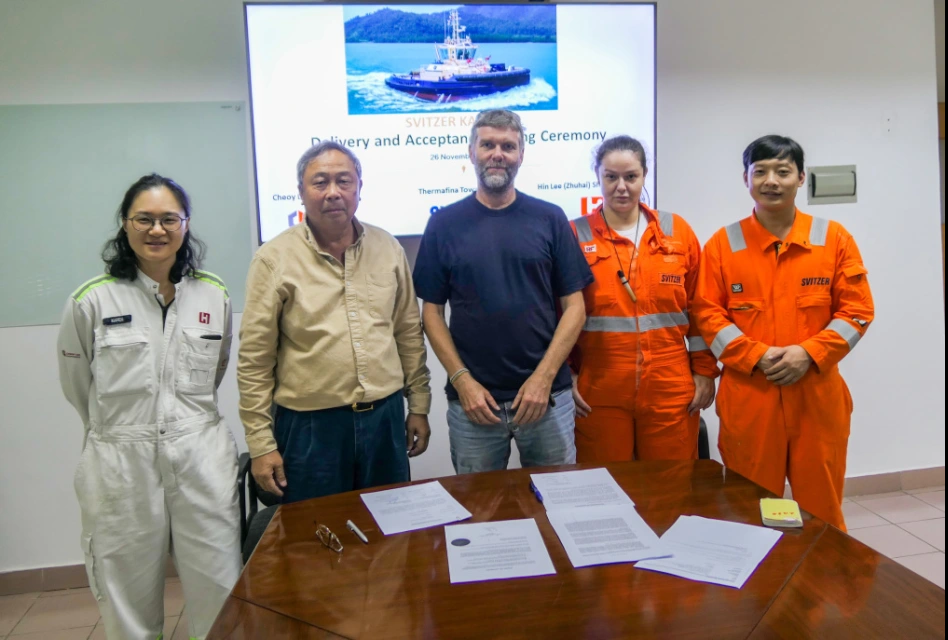 ---
View all news