Naming Ceremony for Yinson's FPSO Anna Nery
06/2022
Yinson and Sumitomo have named the Petrobras-bound FPSO "ANNA NERY" during a naming ceremony held concurrently in Jiangsu, China, and Kuala Lumpur, Malaysia.
The FPSO Anna Nery, Length: 333 m, Beam 58 m, Depth 32 m, is currently undergoing final conversion works and is going to set sail for Brazil in the third quarter, where it will be deployed at the Marlim Field located in the eastern part of the Campos Basin, about 150 km offshore Rio de Janeiro.
The FPSO will do a stop-over for a few days in Singapore and Mauritius for crew change and fresh supplies. The FPSO Anna Nery will be able to produce 70,000 barrels of oil and 4 million cubic meters of gas per day.
The Jiangsu event, held pier-side at the COSCO Qidong shipyard, was attended by FPSO Anna Nery Project Manager Scott Bendiksen, Chairman & President of COSCO Shipping Heavy Industry Liang Yanfeng, and Managing Director of COSCO Shipping Li Rong as well as the Yinson and COSCO project team and crew.
Yinson said in a statement that the construction progress on the FPSO Anna Nery project remained relatively unimpacted by the various challenges brought about by the pandemic and stringent movement restrictions in China.
Star MarinePro are proud to have participated in this project and have supplied the commissioning team as well as assistance on document control and admin assistance.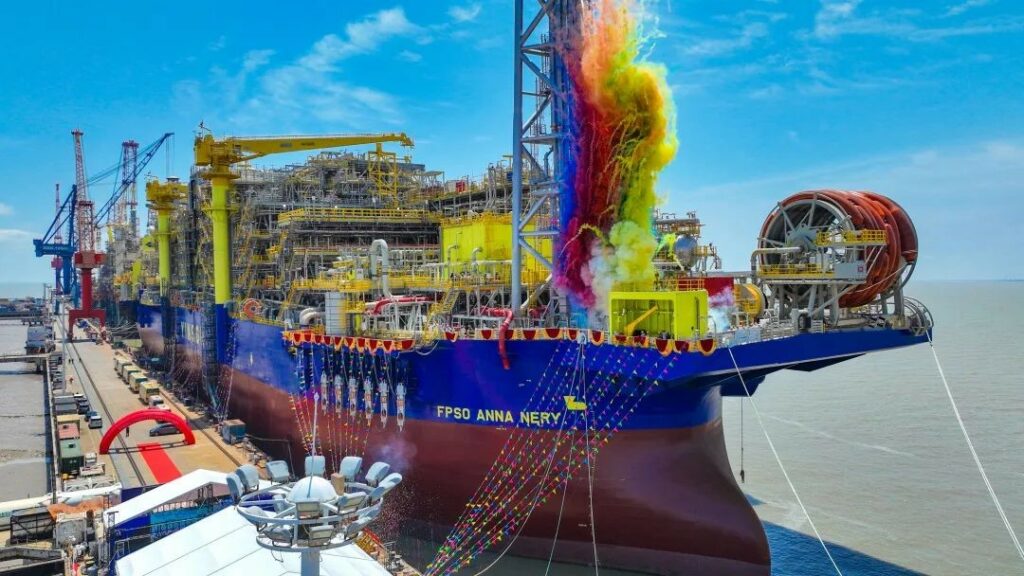 ---
View all news